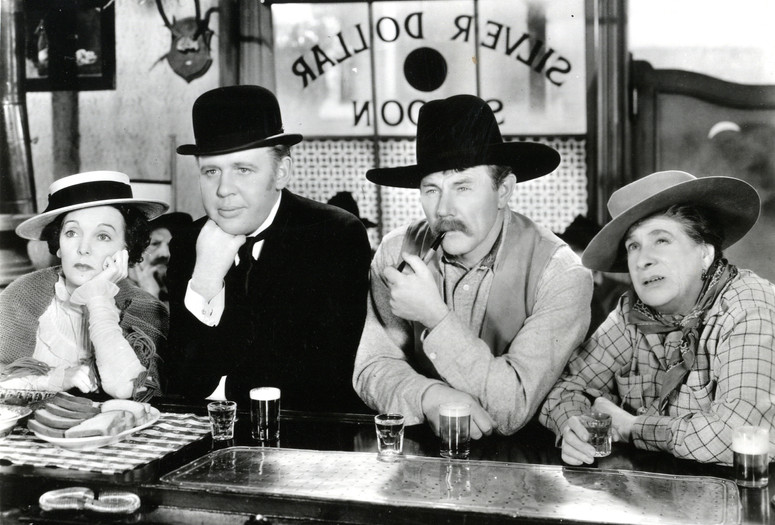 COVID-19 vaccination is required for on-site film screenings. Learn more about visiting us safely.
Ruggles of Red Gap. 1935. USA. Directed by Leo McCarey. Screenplay by Walter De Leon, Harlan Thompson. With Charles Laughton. DCP. 90 min.
This comic change of pace for Charles Laughton, an adaptation of the best-selling novel by Harry Leon Wilson, boasted an amazing array of expert farceurs—Charles Ruggles, Mary Boland, Roland Young, ZaSu Pitts, Maude Eburne, and Lucien Littlefield—any of whom could have individually overwhelmed the production. But they are all organized into a seamless ensemble by director McCarey, in the first film of his mature period. Laughton's recitation of the Gettysburg Address is a justly famous set piece. Bogdanovich was one of the few film historians to interview McCarey before his death in 1969; the two filmmakers shared a deep sense of the importance of emotional authenticity even in the screwiest of comic contexts.